Sixt Car Hire USA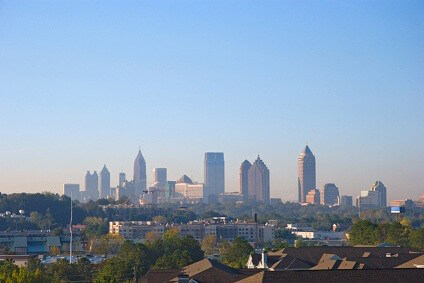 No matter whether you are visiting for a short business trip and need something to navigate a busy city with, on a long family holiday with a lot to transport, or are on your honeymoon and looking for something luxurious and special, we strive to find the best match for you. We recognise that with a country as expansive as the USA, and with so many varied activites to enjoy, every one of our customers is going to have a slightly different requirement for their car hire. Thats why our impressive fleet encompasses something for every one, and we ensure that each of our vehicles is the most recent model and well-maintained. We offer vehicles from premium manufacturers such as Mercedes-Benz, BMW, Jaguar and Audi, so that you can enjoy every second of your time in this incredible country with your very own tailor-made car rental in the USA from Sixt.
We offer large family estates with plenty of room for five passengers and luggage as well. For smaller groups we have various luxury saloon models, in which you can hit the high speeds while still accessing plenty of practical space. Our 4x4 hire is perfect for those planning on crossing any tough terrain, or if you opt for a pick-up model you can transport awkward or oversized objects in the open back. Of course, for many people a USA car hire is synonymous with superior cars: we have a range of convertibles and sports car for you to have your own movie moment. You can browse our full
vehicle guide
to see our full range of car rental options on offer. Take to the great American highways with the wind in your hair and the sun beaming down: you will have never felt so free as in your car hire USA with Sixt!
Alongside our large range of affordable vehicle categories, we also offer an attractive range of
extras
. Families may require their vehicle to be equipped with car seats or booster seasts, whilst anyone travelling in an unfamiliar area may like to opt for a Sat Nav. We are also happy to fit bike racks and roof racks to your car, which may be of use for those transporting oversized luggage or sports equipement. For customers embarking on a long road trip, you may like to add additional drivers to your booking, or add our unlimited mileage option. We are also happy to accomodate drivers under 25 with our specially tailored insurance packages for your car rental USA.
Driving Your Car Hire USA
We wish every one of our customers the best journey, and that is why we try to remind you of the key rules about driving your car retal in the USA. Please check our USA driving tips for an in-depth guide. It is important to remember that all states have their own laws, therefore driving regulations may differ significantly from one state to the next. Please check your route before you depart! If you are in doubt, ask a Sixt representative. The following rules are generally standard whichever state you are driving in:
It is obligatory for all persons in a car to wear a seat belt
In the USA, cars are driven on the right-hand side
It is not permitted to use a mobile phone whilst travelling.
You must always have a valid drivers licence on you, and in some states you may require an International Driving Permit (IDP)
Do not overtake school buses
More Travel resources for the USA
US Visa Website
UK GOV Travel Advice USA
Lonely Planet USA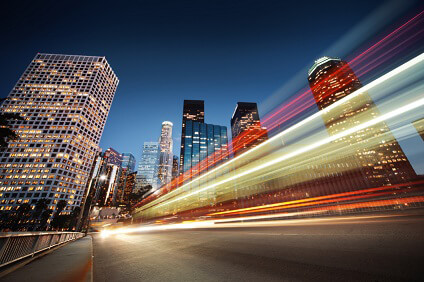 Make the Most of Your Car Rental USA
It goes without saying that there are more things to see and do in North America then can be set out here. Your main problem is going to be picking how to fit it all in! Thankfully, with a car hire the USA is yours to explore. With some areas severley lacking in public transport, your vehicle will allow you to reach many areas that would otherwise be cut off.

The sheer size of the country can be overwhelming, so wherever you are heading, see which region your journey takes you to: the east coast, the midwest, the south, the west coast or great northwest. In every one of these areas you will find incredibly different landscapes, climates, cultures and and accents! Below you can find some of the highlights to be found across the USA. We wish you the very best of journeys to this remarkable country, and hope that your visit will be made even better when with a USA car hire with Sixt.
The old Route 66, which stretched from Chicago to Los Angeles is still an emblem of Ameircan road trips. It's a journey of some 2,000 miles and takes in a number of famous cities, including Albuquerque, Tulsa and Oklahoma City.
Grand Teton National Park in Wyoming is a beautiful land of extremes, where the snowcapped peaks of the Grand Tetons jut up from the green fields below. Iconim animals of the Americn West such as the elk, bears, and bald eagles roam freely here.
The Grand Canyon in Arizona is iconic on account of its sheer expansive, larger-than-life ruggedness spanning 227 miles. The Colorado River winds its way along the bottow as well, adding to the awesome sense of natural power.
Visit Mout Rushmore in Keystone, South Dakota to see the faces of four iconoclastic U.S. presidents carved into the rockface. Not only is it the largest work of art on Earth, but it is a true emblem of early American ideals and the pioneer sprirt
The French Quarter in New Orleans, Louisiana is a vibrant collage of textures: old cobblestone alleys, lush gardens, storied wrought-iron balcony railings. The city's rich history and musical heritage are all fused together; jazz, blues, classic rock 'n roll, and electronic dance music all reverberate from the quarter's doors.
The Taos Pueblo in Taos, New Mexico are multistory, mud-and-straw houses that have have sheltered Tiwa-speaking Native Americans for nearly 1,000 years. They are a UNESCO World Heritage Site and appear much as they did when the Spanish first arrived in 1540.