Hire a Car in Beverly Hills CA
Your search for a car rental in Beverly Hills CA, USA needn't go any further than Sixt. Its downtown branch on La Cienega Boulevard is open daily from 7 am to 7 pm to welcome eager tourists to a city unlike any they've ever known. The car hire branch is a mere 8 miles from the Santa Monica Municipal Airport and just over 10 miles away from the LA International Airport. All manner of cars are available when you book with Sixt in Beverly Hills CA. Whether manual or automatic car, petrol or diesel car, this Beverly Hills car hire service has it all. You can choose between an estate car, a convertible, a luxury car or economy car, a 4x24, a van, a minibus and just about any type of sports car. Aside from the basic amenities, such as booster seat, safety vest, and Sat Nav, the car rental company offers unlimited miles, additional drivers and LDW insurance.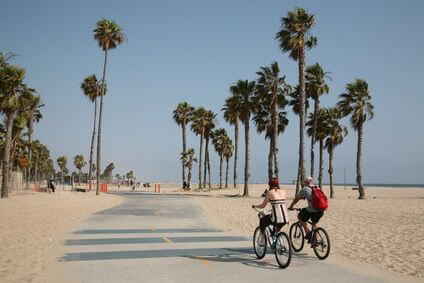 Discover Hidden Gems in Beverly Hills CA by Car Rental
The 'Garden Spot of the World' holds many secrets waiting to be revealed to those who have the time. Although its area is less than 6 square miles and less than 100 times the total area of Los Angeles County, USA, many of its tourist attractions are less accessible to pedestrians. The Greystone Mansion and the Virginia Robinson Gardens are less than 5 minutes away by car, just off Beverly Hills CA's famous Sunset Boulevard. The County Museum of Art and the Spadena House or Frederick R Weisman Art Foundation may seem like a stone's throw away by car, but the 5-mile distance can be quite exhausting in the sizzling heat. Book your car hire with Sixt and enjoy all that Beverly Hills CA has to offer.