Madrid car hire made simple with Sixt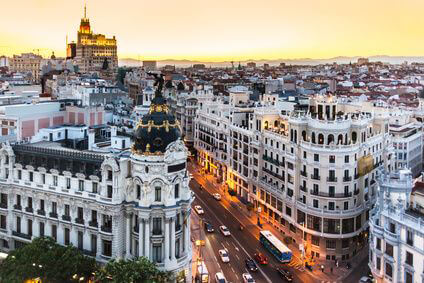 With four Madrid car hire branches scattered throughout the city and airport, Sixt are proud to deliver an extensive coverage of Spain's capital city. Whether you are flying, or arriving by other forms of transport, you will never be too far away from one of our conveniently placed Madrid car rental locations. With a population of over 3 million, Madrid is the third largest city in the European Union and is an increasingly popular destination for holiday makers and business travellers. When you are in need of a car hire in Madrid it is advisable that you make an online reservation before you arrive. Using our online reservation engine will enable you to view our full vehicle fleet, enter your desired rental dates, and find our best car hire deals. Additionally, during the peak summer travel months booking online will ensure the availability of a rental car from us!
Exploring the sights of Madrid through car rental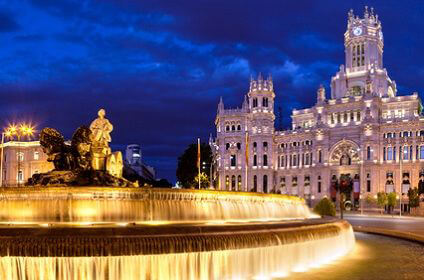 Due to the sheer size of the city of Madrid in Spain, renting a car is one of the best ways to truly explore and absorb all of the unique attractions that this colourful location has to offer. Steeped in both history and culture, the Spanish capital of Madrid offers views of some of the most splendid architectural works in all of Europe. Fantastic examples include the Royal Palace and the Madrid Cathedral which will take the visitor back to a time when quality was really stressed over quantity. If you fancy taking advantage of your Madrid car hire and wish to venture outside the city walls, there are many day trips which can easily be made. The small city of Leganés can be reached in just 20 minutes by car rental, and offers a picturesque escape from the hustle and bustle of city life in Madrid. Hiring a car in Madrid could be the best way to experience all that this amazing city has to offer at your own pace without having to worry about public transport or potential delays. As Madrid is known for its scorching temperatures, it is only natural that Sixt offers a wide range of Madrid car hire solutions including sport cars and convertibles - perfect for making the most of a hot summers day.