Italian exploration with Sixt car hire in Milan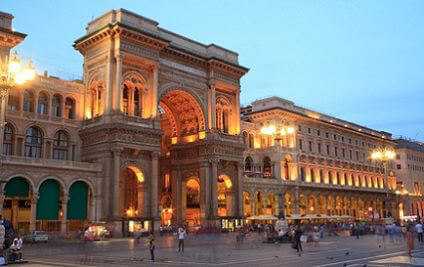 With the large number of Sixt rental stations that can be found throughout the city, car hire in Milan with us is an easy and convenient process. From each of our car rental branches you will be able to find a diverse and modern rental fleet with a whole range of vehicles to suit any kind of situation; from economy cars to save on subsequent fuel costs, family saloons to get everyone around in comfort, convertibles to drop the top and enjoy some much needed sunshine and even luxury cars to make an impression everywhere you drive. To truly make the most of your time in Milan we also offer addition services to allow you to commute without restriction or worry, such as unlimited mileage, optional SAT NAV systems, breakdown cover and third party insurance.
Getting around with your Milan car rental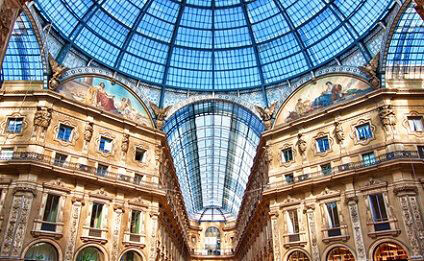 Milan is a city steep in a long and fascinating history that has bequeathed a veritable treasure trove of art, architecture and ancient infrastructures that must be seen and explored. The symbolic Duomo Cathedral is truly the heart of Milan and is a real spectacle to behold. After you have paused long enough at one of the many cafes that can be found around the intertwined city streets, head toward Santa Maria delle Grazie to be really have your breath taken away - this is where 'The Last Supper' can be viewed up close, one of Leonardo da Vinci's most famous masterpieces.
How can I rent a car in Milan with Sixt
At Sixt one of our main focuses is to provide outstanding customer service and ensure that your rental experience with us is nothing but a positive one, and this starts from the very moment that you book. There are three easy ways to book a vehicle from one of our car hire Milan branches:
✔ Online: Using our simple online reservation engine will allow you to input your desired rental dates and be presented with an instant quote for all of our available rental vehicles. Booking online is often the most convenient method and will ensure that your rental vehicle can be waiting for you from your chosen Milan car hire branch when you arrive.
✔ Telephone: If you would prefer to speak to a member of our experienced staff about your rental needs, then simply call one of our branches directly. The contact details can be found for each specific branch above.
✔ In branch: If you are pressed for time then you can simply walk into one of our Sixt car hire Milan branches when you arrive. From here we will be able to discuss the best possible deal for your specific requirements and see which vehicles in our fleet are available.
No matter how you arrive or choose to book we wish you a pleasant journey and hope you enjoy your time in the beautiful city Italian city of Milan.