Sixt car hire in Sydney
Our Service | Traffic Information | Sixt Tip | Sightseeing Destinations | Business Destinations | Rental FAQs
You will find our two car hire in Sydney branches listed on the location menu. Right-hand arrows expand the menu to show opening hours and fleets. Click on the grey right-hand menu tab to reveal a map with their city locations. Before making your booking check how affordable our car rental in Sydney is by doing a quick online price comparison. When you are ready to reserve your vehicle use our booking hotline or download the Sixt iOS and Android apps to your mobile devices. We guarantee your chosen category of car hire in Melbourne but cannot do so for specific makes. Whether you hire a car for one hour, a weekend visit or longer we make sure you receive a warm welcome from our knowledgeable staff.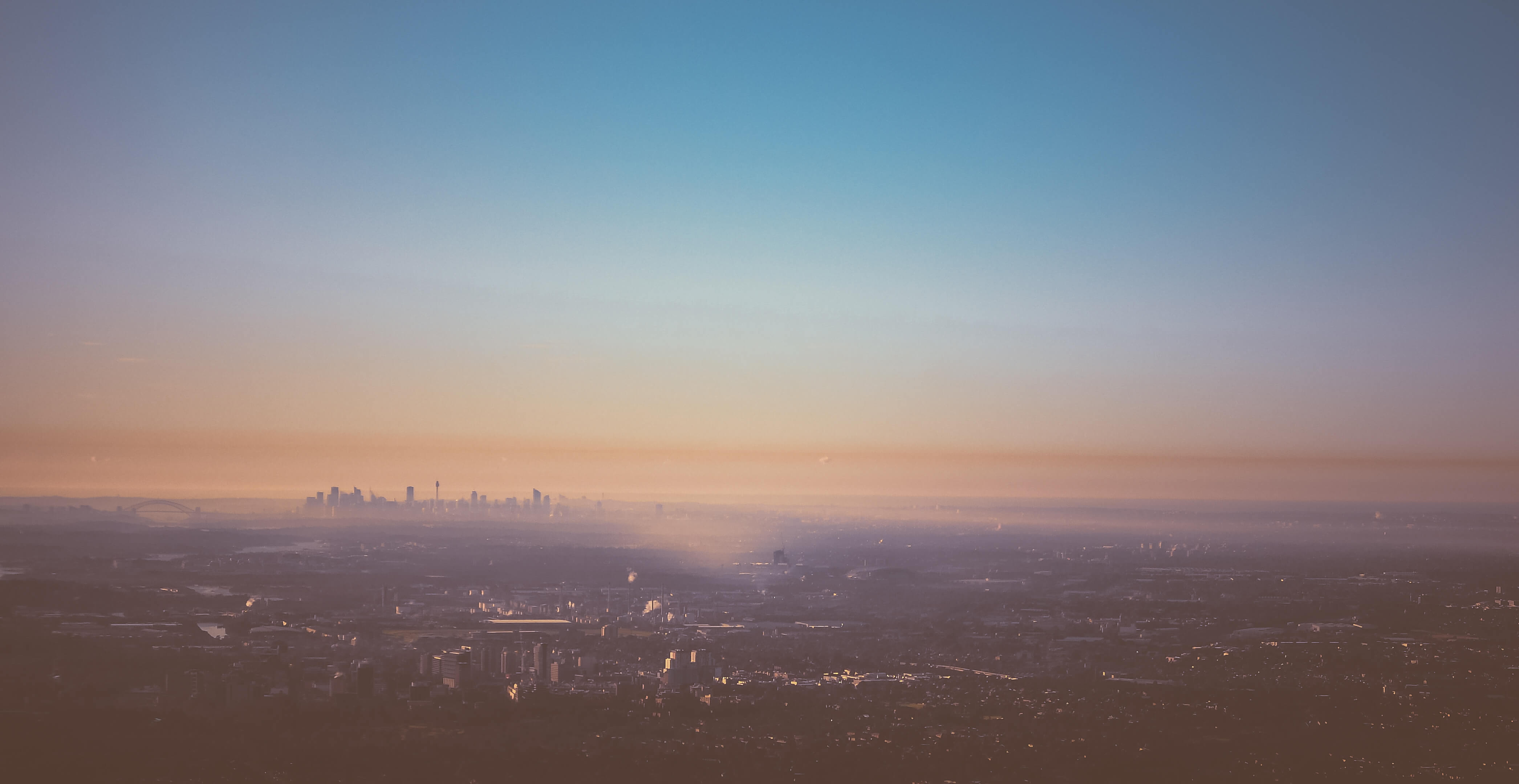 Both Sydney branches have premium fleets of economical and compact saloons and larger estate cars ideals for families. These rental cars are comfortable choices for exploring the city streets and suburbs of Sydney or for driving into the surrounding countryside and mountains. Every rental vehicle in our fleet is supplied by a recognised name such as BMW, Mercedes-Benz, Audi or Jaguar. For a stress-free driving experience in Sydney browse our attractive range of extras when you make your reservation. A Sat Nav will ensure you do not get lost in the city and child seats ensure that children travel safely. Keep an eye out for our special deals on additional drivers, extra insurance and unlimited mileage packages. We are always happy to welcome younger drivers under 25.
As you leave Terminal 1 of Sydney Airport head to bus stop 35 for the courtesy shuttle bus to our rental office. At Terminals 2 and 3 leave the arrivals hall and look for the bus stop next to the large Quantas sign. From the airport, it is just a 20 minutes drive to Sydney Harbour Bridge. Our Sydney City Centre branch can be found in the East Coast Car Rental Centre on William Street. This is near local bus stops and within easy reach of Kings Cross Station.
Sydney is Australia's capital city and as such always has heavy traffic especially during morning and afternoon rush hours. Popular shopping centres and coastal areas such as Bondi Beach will also be busy at weekends. The city is well signposted but a Sat Nav will help you find your way around its one-way systems and pedestrianised areas. Once away from the city and suburbs roads are well-maintained and offer drives with stunning views.
Around a quarter of the city's streets have metered street parking and there are also two large multistory parks in the city centre and several in the suburbs. Hourly rates for parking in the city are quite high.
Take a drive in your rental vehicle across the iconic Sydney Harbour Bridge with views of Sydney Bay and the Opera House opening out before you. Just the other side of the bridge is The Rocks, the oldest colonial area of the city filled with quaint narrow streets lined with quirky shops and museums. Darling Harbour and Sydney Harbour have enough attractions to keep the whole family occupied for several days. Everyone enjoys the thrills and spills of Luna Park while at Sydney Aquarium you will be surrounded by fish. If you are feeling adventurous you can book a climb to the top of Sydney Harbour Bridge where you will be rewarded with stunning views. Taronga Zoo, where animal enclosures overlook the harbour, is a short ferry ride away.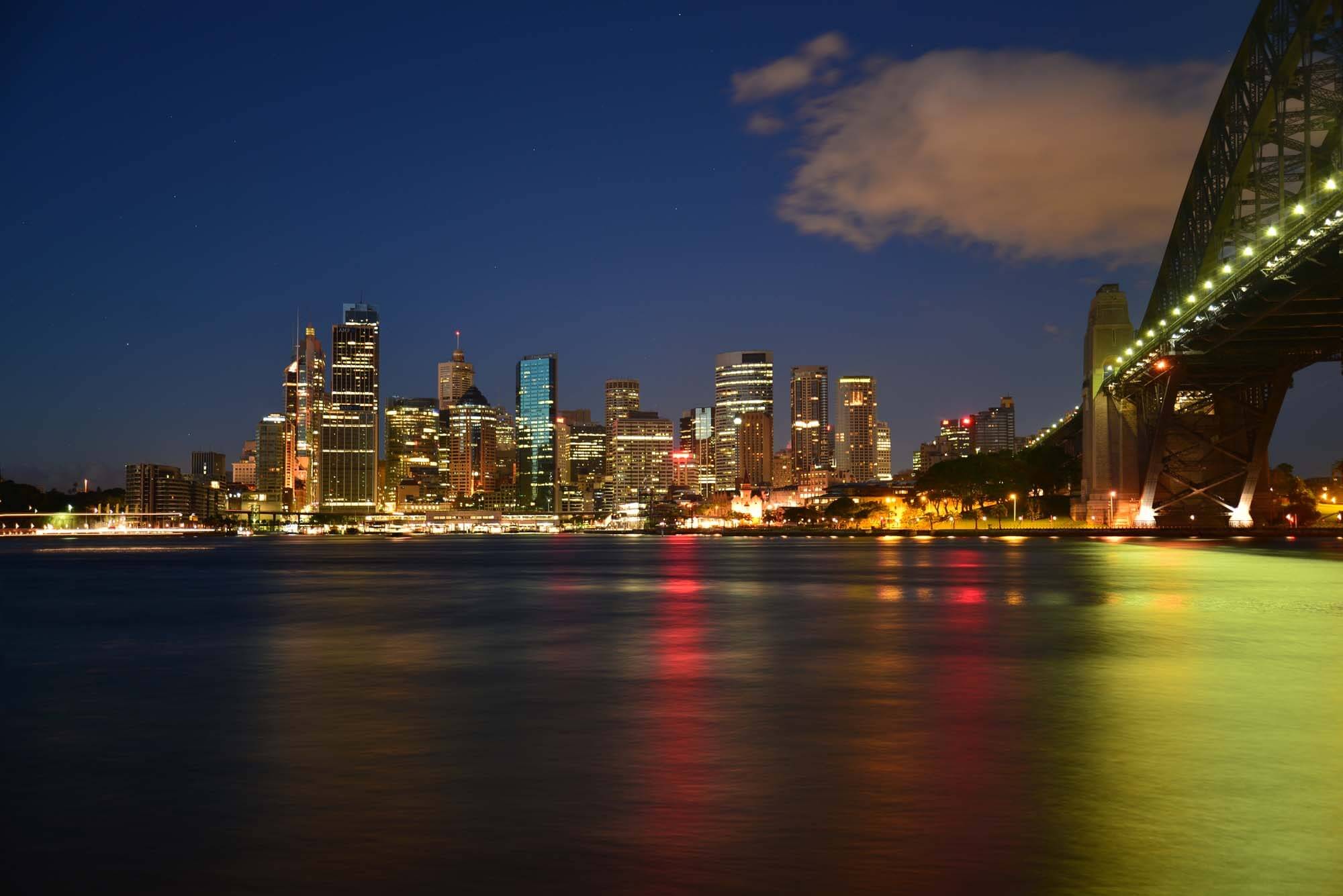 View and even climb the Sydney Opera House
Sydney Opera House is one of the most iconic skylines in the world. The opera house was designed by architect Jorn Utzon in 1956 and work started in 1959 using 10,000 workers. It was finally opened by Queen Elizabeth II in 1973. The architectural style is Expressionist Modernism and a world-beater in so many ways from its unique glass to the number of roof tiles used. Now a UNESCO World Heritage site, the building hosts over 3,000 events a year. Discover the magic and history of Sydney Opera House yourself with one of its guided backstage tours.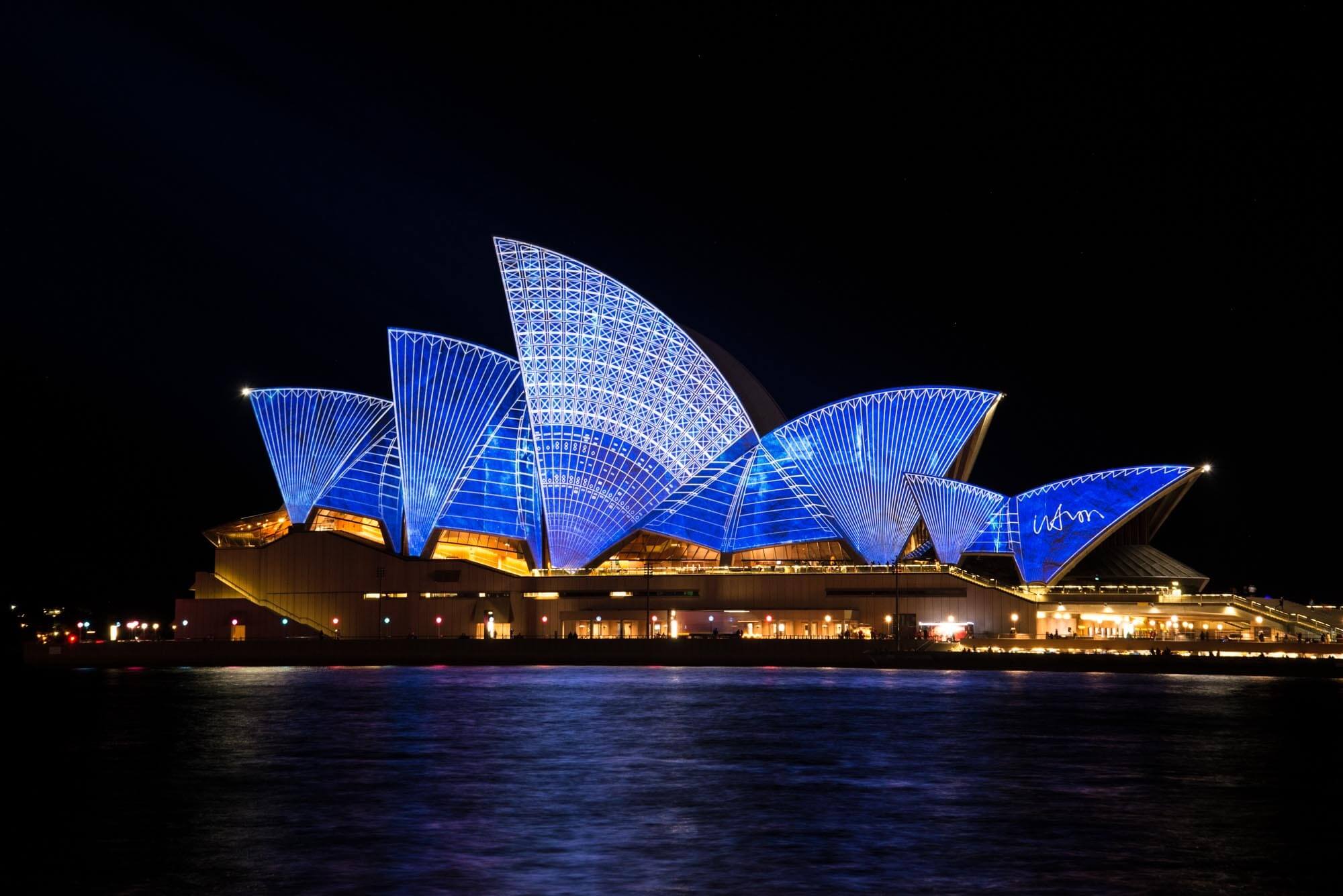 Sightseeing Destinations back to top
Find out more about Australia's indigenous wildlife with a visit to the Australian Reptile Park. Here you will find intriguing reptiles, cuddly koalas, poisonous snakes and spiders and native birds such as the Kookaburra and Cassowary.
Distances to the Australian Reptile Park
From Sydney Airport: 54.5 miles, about 1 hour 10 minutes
From our Sydney City Centre branch: 48.5 miles, about 1 hour
Aboriginal people were resident in the Sydney area long before Western settlers arrived. Explore examples of their art in the galleries and museums of The Rocks before taking a drive to find the Rock Carvings in the Royal National Park.
Distances to the Royal National Park
From Sydney Airport: 15 miles, about 30 minutes
From our Sydney City Centre branch: 21 miles, about 40 minutes
Every visitor to the city should make the short trip to Botany Bay to see where Australia and Sydney's modern history started. The Discovery Centre at Kurnell is a good place to begin your visit with its historical displays while at La Perouse you can visit Bare Island Fort and maybe catch a glimpse of whales in the bay.
Distances to Kurnell, Botany Bay
From Sydney Airport: 16.5 miles, about 30 minutes
From our Sydney City branch: 21 miles, about 35 minutes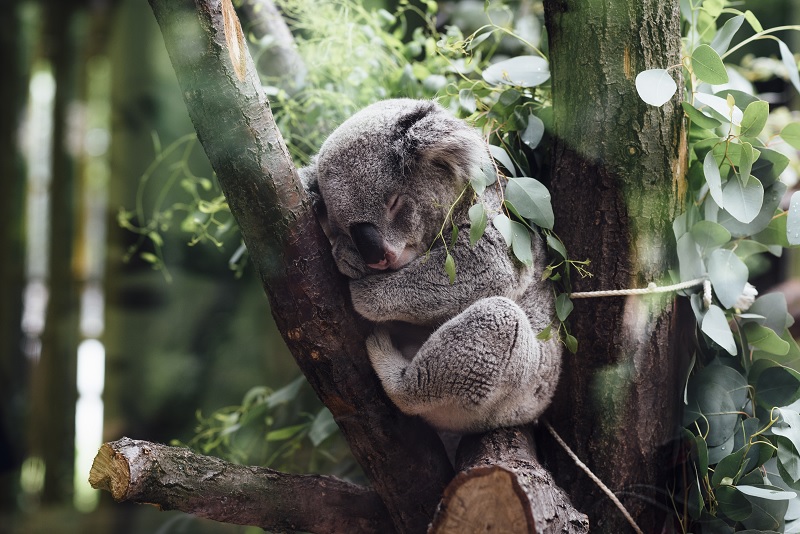 The maritime and wool industries of the early settlement set the ground for Sydney's growth to one of the richest cities in the world. This was added to by mining and heavy industry in the 19th century. Today service and financial sectors are important to the economy while tourism contributes a staggering $36 million every day. The ICC Sydney Convention Centre is a recently opened venue with groundbreaking modern architecture. This is now the leading convention, exhibition and entertainment centre in Asia Pacific.
Distances to the ICC Sydney
From Sydney Airport: 8 miles, about 15 minutes
From our Sydney City branch: 2 miles, about 8 minutes
Rental FAQs
Below are the quick answers to some of our most frequently asked questions. Please be reminded that every country has slightly different rules and regulations, so for the most specific and detailed information pertaining to your desired rental please visit our rental information page.
Can I hire a certain car model? If I'm not happy with my vehicle can I change it?
Do I have to pay a security deposit?
Which documents are needed to pick up the rental car?
What do the various insurance options cover?
Can I rent the car at one place and drop it off at another station?
Can I change my booking and do I have to pay a cancellation fee?
Does Sixt deliver rental cars?
Can I cross borders with my rental car?
What is Sixt's refuelling policy?