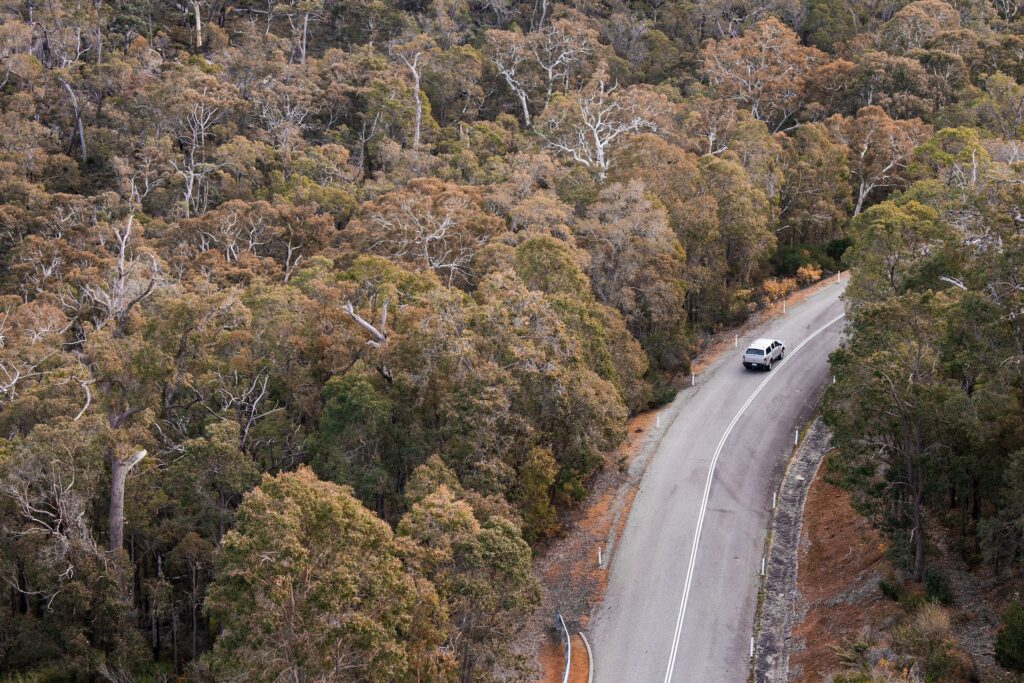 If you're looking to hit the road this summer, the Sydney to Brisbane drive is a classic Australian adventure that'll take you through some of the country's most picturesque landscapes and attractions along the way. Heading up the east coast, you'll explore and indulge in small seaside towns, large resort cities and some of the best beaches in the world.
With the majority of the Sydney to Brisbane drive taking place on the highway, it's quite a straightforward and comfortable trip that gives you flexibility with respect to the destinations you'd like to explore on the way. Sydney to Brisbane by car is a 916 kilometre trip that'd take roughly 10 hours to do in one-go – but where's the fun in that?

With a range of car hire vehicles on offer at SIXT, you're able to take the kind of trip that suits your style. To help you plan your Sydney to Brisbane road trip, here's our guide we've put together to ensure you hit all the classic highlights and have an incredibly enjoyable adventure.
The Best Time to Road Trip from Sydney to Brisbane
Depending on what you're after from your journey, your lifestyle, amount of time off work and the type of destinations you're keen on visiting, the best time for a Sydney to Brisbane road trip will vary.
The summer months of December through to February is the warmest time of year, however, it's also typically the busiest time of year for tourism, given school holidays and Christmas leave falls in this period. As such, it's possible that you'll encounter more expensive accommodation prices and heavier traffic. If warm weather and clear skies are important to you, this is a great time of year to road trip the east coast and visit seaside towns like Byron Bay along the way. Sydney to Brisbane by car during this time of year also allows you to save more annual leave, given the surplus of public holidays in this period – how's that for bang for your buck! The Sydney to Brisbane drive makes up one of the many best road trips for the Christmas season.
In contrast, spring time of year (September to November), or autumn (March to May) can offer a less crowded experience, and a more unconventional experience. The temperatures are milder, the countryside is lush and greener, and the roads are freer. This time of year can be perfect for detours to places like the Hunter Valley or Mudgee. Not to mention, accommodation prices are lower as this is out of peak season – great for those embarking on the Sydney to Brisbane drive whilst on a budget!
What to Pack for the Sydney to Brisbane Drive
Everyone's familiar with that unpleasant feeling of being a fair way away from home, only to realise that you've forgotten something super important, like your phone charger…

When preparing for a road trip to Brisbane from Sydney, it's crucial to ensure you've got absolutely everything you'll need so as to make your adventure as comfortable, easy and enjoyable as possible. We've put together a list of 20 essential items to bring along on your Sydney to Brisbane drive:

20 Road Trip Essential Items
First-aid kit and necessary medications
Portable phone charger or power bank
A good book
Non-perishable food & drink
Road survival tool kit
Relevant documents such as drivers license
Sunglasses
Toilet paper
Water bottle
Backpack
Sunscreen
Weather appropriate clothing
Camera
Travel pillow
Portable speaker
Esky
Garbage bags
Insect repellent
Personal hygiene items
Portable cooking gear
Sydney to Brisbane Road Trip Itinerary: Where to Go
The journey along the eastern coast of Australia offers the chance to explore a wide variety of landscapes and cultures, from the bustling city of Sydney to the comfort of South West Rocks. With so many different types of spots along the way, sculpt the perfect road trip based on how you like to holiday!
To give you some inspiration, we'll outline some of our favourite places between Sydney and Brisbane – a great starting point to plan your journey. Pick those that suit you most, or discover new places you haven't been to before!
Suggested Places to Visit Between Sydney and Brisbane
Hunter Valley
Palm Beach
Newcastle
Bellingen
Byron Bay
Yamba
Burleigh Heads
South West Rocks
Goondiwindi
Tweed Heads
Example Sydney to Brisbane Road Trip Itinerary (7-day trip)
Day 1: Sydney to Newcastle
2-hour-drive | 170km
A vibrant, bustling coastal city in NSW, Newcastle is known for its laid back, beachy lifestyle and cafe culture – the perfect way to kick off a holiday. Check out Newcastle Beach, Bar Beach or Nobbys Beach to start.
Beaches aside, there's plenty of things to do in Newcastle; you could visit the Newcastle Art Gallery, which features an impressive collection of Australian and international art, with a particular emphasis on the work of local artists.
Take a stroll down Darby Street, a vibrant precinct filled with a number of cafes, bars, shops and restaurants – indulge to your heart's desire. Passing through for a short amount of time? If it's a weekend, make sure to not miss out on the Newcastle City Farmer's Markets at Newcastle Showground.
If you're a bit of a history buff, definitely check out the Fort Scratchley Historical Site or Anzac Memorial Walkway. The Newcastle Regional Museum also offers a great insight into the city's history and cultural heritage.
Day 2: Newcastle to Port Macquarie
2-hour and 30-minute drive | 246km
Port Macquarie is a popular NSW holiday destination, home to a unique charm and endless natural beauty.
While you're here, visit the Port Macquarie Koala Hospital, where you can learn about conservation and even get the chance to hold one. Stop at the Hello Koalas sculpture trail on the way to keep the koala theme going.
Boasting a range of nature reserves and natural parks, you'd be amiss to not take the chance to go for a hike, be it short or long. You could even take a boat tour along the Hastings Rivers to spot dolphins and other marine life.
Day 3: Port Macquarie to South West Rocks
1-hour drive | 87km
A lesser known spot along the New South Wales coastline, South West Rocks is the definition of a hidden gem. Host to a number of hiking trails, beaches and cafes, South West Rocks is the perfect place to wind down with family.
Explore the Trial Bay Gaol and take a trip back in time. A prison dating back to the late 1800s, the Gaol offers tours and the opportunity to immerse yourself in the history of the region.
You could take a stroll along the Smokey Cape Lighthouse Track, or swim and surf at one of the many popular beaches on offer, such as Main Beach or Back Beach. Keen for a fish and picnic? Check out the Fishpen near the lighthouse.
Day 4: South West Rocks to Coffs Harbour
1-hour drive | 100km
To continue on the theme of beachside relaxation and indulgence, Coffs Harbour should be the next stop. Often lauded for the iconic Big Banana, that's not the only thing to see or experience upon visiting Coffs Harbour. Coffs Harbour offers a bit of something for everyone, from outdoor enthusiasts and nature lovers to foodies and wine connoisseurs. 
Explore the Botanic Gardens, or go for a hike in the beautiful Dorrigo National Park, which offers numerous trails and waterfalls. You could even stop by the Muttonbird Island Nature Reserve to get involved in some birdwatching.
Day 5 :Coffs Harbour to Byron Bay
2-hour drive | 232km
A popular holiday destination in its own right, Byron Bay is home to a lively artistic and cultural scene, complete with laid-back atmosphere popular amongst tourists and locals alike.
From the iconic Byron Bay lighthouse to the stunning hinterland, Byron Bay is natural beauty personified. Take a surf lesson or rent a board to enjoy world-renowned breaks at one of the many stunning beaches, including Tallow Beach, Wategos Beach or Main Beach. You could even time your road trip so that you're there while the Byron Bay Surf Festival is on, if you're an enthusiast.
A popular spot for locals and a badge of honour for the region, the Byron Bay Brewery offers tours and tastings of the local beers, boasting a restaurant and beer garden to enjoy.
Make sure to soak in the lively atmosphere of the streets by stopping by one of the many marketplaces that are on – most prominently, the Byron Bay Market, which features local arts, crafts, food and live music. Byron Bay is a must stop on your Sydney to Brisbane drive, and is perfect for a girls weekend away.
Day 6: Byron Bay to Gold Coast
1-hour and 30-minute drive | 92km
Your first stop in Queensland before you reach the final destination of Brisbane is the Gold Coast – one of Australia's most lively nightlife destinations. In saying that, it also doubles as a great spot for a family holiday, given the various theme parks around such as Sea World, Movieworld and Dreamworld.
If you're looking for a Queensland stop off that's a bit more lowkey than the Gold Coast, check out Burleigh Heads or Tweed Heads – right nearby, but more chilled.
Day 7: Gold Coast to Brisbane
1-hour drive | 80km
The sub-tropical weather of Brisbane makes it unique as a capital city in Australia – a great place to relax, recharge and/or get outdoors.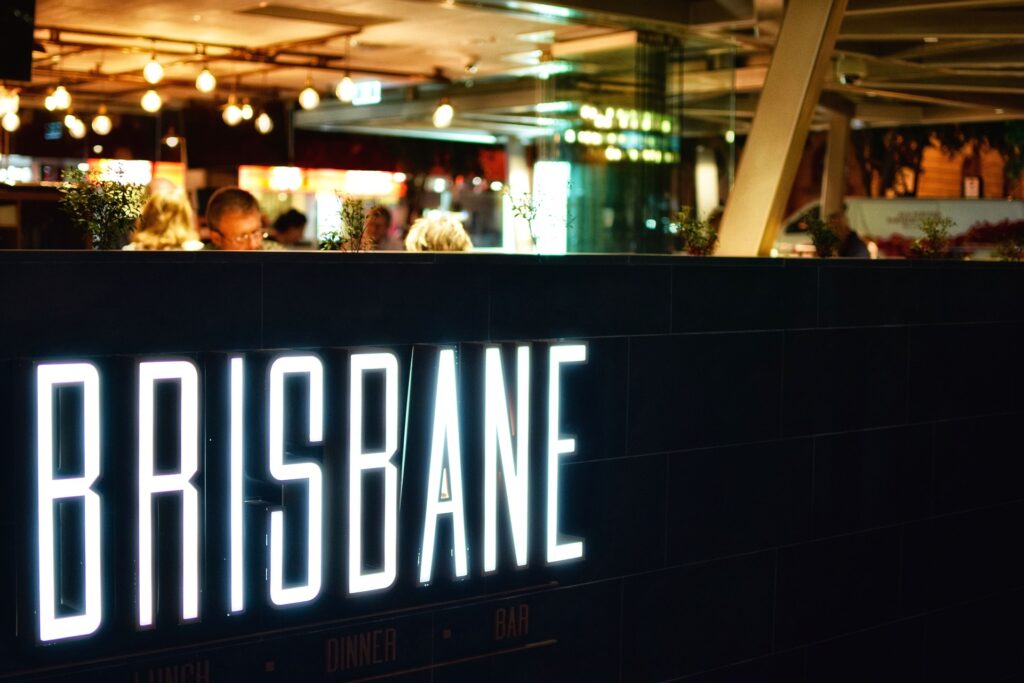 The city is home to an array of festivals, markets and events throughout the year, giving visitors the opportunity to experience the city's diverse culture and warm community. Dig into some fresh produce and street food – it's time to treat yourself.
A popular spot among locals, head to the Howard Smith Wharves, the perfect spot to enjoy cocktails by the sunset to celebrate the completion of your journey.
What to Consider for Your Sydney to Brisbane Drive
Among some of the most rewarding road trips in Australia, the Sydney to Brisbane drive is certainly memorable. Given the distance between the start and end point of the journey, there are a few things to consider and keep in mind before and during your drive.
Familiarise Yourself with the Road Rules of Both States
There are some variations in road rules between New South Wales and Queensland, so be sure to brush up on the differences prior to your departure. Also, remember to bring your driver licence and car registration to be prepared for any potential situation where you are required to show such documents.
Be Prepared for All Kinds of Weather Conditions
Keep an eye on the weather forecast while you drive – Australia, particularly Queensland, is known for its' extreme weather conditions, and this could greatly affect your planned route. Heavy rainfall and flash flooding can cause road closures, and strong heat could affect your vehicle or ability to drive, so make sure you stock up on essential goods to be prepared.
Avoid Driving at Night
It's best to avoid driving at night if possible, given the presence of nocturnal wildlife along the way who are known to cross roads after dark. Conditions can become more dangerous at dark, so try to plan your trip to arrive with a healthy buffer of daylight.
Be Prepared for Heavy Traffic
Especially if you're planning to drive on Pacific Highway, you should be prepared to come across heavy traffic, especially in the school holiday season or during peak hour times.
Plan Your Route and Mark Rest Stop + Service Stations
It's important to have a good idea of how far you're travelling and where you'll be able to stop, rest and refuel along the way. This will prevent you from getting stranded in a remote area by running out of fuel, or going too far on an empty stomach.
What Kind of Car to Travel in for a Sydney to Brisbane Road Trip
The type of car you'll want to travel in when driving from Sydney to Brisbane depends on the route that you're taking, the amount of gear you're bringing with you, and the number of people on the trip.
SIXT boasts a wide range of vehicles in its fleet – whatever the occasion, we've got you covered. You can rent an SUV, a compact car, luxury car, ute, 4WD, or even a minibus. 
Want to complete the Sydney to Brisbane drive in style? Why not hire a Mercedes or BMW? If you're an electric car aficionado, you can also hire a Tesla from our electric vehicle range.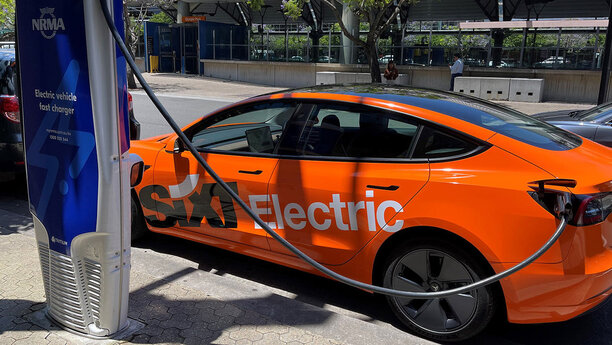 Pick up your rental car from any Sydney car hire location, or direct from Sydney Airport. Of course, you can return your rental car in Brisbane or Sydney, or do the road trip the other way round if you wish starting at Brisbane Airport.