The road trip from Adelaide to Port Lincoln is a gorgeous, varied drive including small towns, a wild coastline, and plenty of fun and interesting stops.
So if you're looking for Adelaide road trips that will introduce you to some of the best South Australia has to offer, consider taking this drive to Port Lincoln. And, make sure you select your perfect vehicle from SIXT's rental car fleet.
Here's a few ideas to inspire your itinerary!
A winding winery detour
The most direct route hugs close to the coastline, but if you take the slightly more inland route, you'll drive through South Australia's famous wine country.
If you have the time, consider hiring bikes to cycle the Riesling Trail, which passes through small towns and gives you the opportunity to taste wine samples at multiple wineries. If you're short on time, pick one (or two) to simply drive to, such as Jim Barry Wines, or Sevenhill Cellars.
Fresh air in a National Park
Stop into Port Pirie to pick up picnic supplies then head a little north to the Mount Remarkable National Park. Not far from the city, this park is one of the more popular Adelaide day trips for the outdoor lovers.
You can stay a night and camp in one of the several camping areas, or book something a little more comfortable in a lodge. The hiking trails here are a must, and cater to all age ranges and abilities.
The most spectacular of the hikes is the 960-metre summit, which takes roughly 5 hours (return trip), and is absolutely worth the aching legs!
Why not Whyalla?
Roughly two hours from the Mount Remarkable National Park is the small town of Whyalla.
Here you can head to the waterfront for swimming at the beach, or walk by the marina and see if you can spot the dolphins that often follow local boats to shore. The Whyalla Maritime Museum is also a point of interest, as it is located in the old HMAS Whyalla. And if you're ready for another hike, pull on your sneakers and walk to the scenic Point Lowly Lighthouse.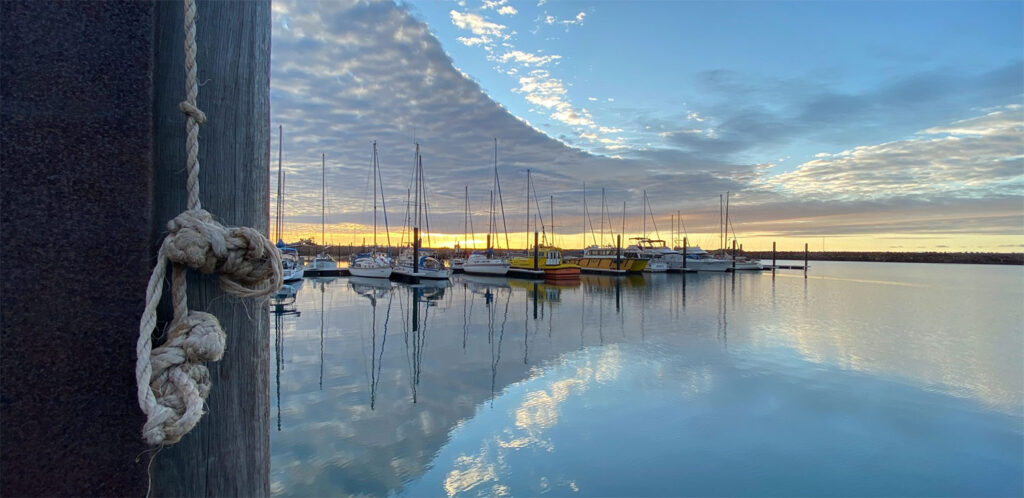 One last stop in Arno Bay
Roughly 90 minutes south of Whyalla lies the charming Arno Bay.
The main attraction in town is the gorgeous Mangrove Boardwalk, which is 1.4 kilometres long and takes you over mangroves and mudflats, and is ideal for a quick breather from the car.
For the keen fishers in your group, you'll need to allow extra time in Arno Bay for a chance at catching a snapper, or even a South Australian Kingfish. You can either throw a line off the jetty, or book a fishing trip with the experts for a better chance of catching something massive.
Arrive in Port Lincoln
Port Lincoln is just over an hour from Arno Bay, and is packed with activities and attractions.
From exploring the Coffin Bay National Park to diving with sharks or simply tasting all the fresh seafood from local bars and restaurants, it's easy to spend time in Port Lincoln.
Also keep in mind that for South Australia road trips, you can hire a car in Adelaide and simply drive straight back after your visit to Port Lincoln. 
For more inspiration and advice for a road trip in Australia, take a look at the latest on SIXT Magazine.