Car rental for Bristol in United Kingdom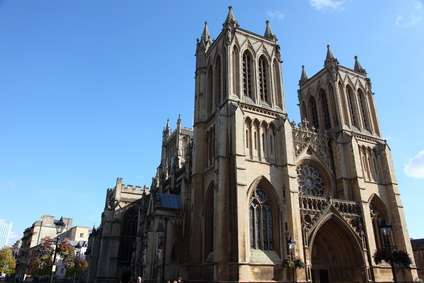 We give our customers the option of selecting from high quality rental categories such as economy, 4x4, and vans, allowing you to choose the perfect hire car depending on your budget and tastes. If you wish to drive around with many passengers, you can even choose a minibus hire in Bristol to enjoy a trip with plenty of friends and family. Students ought to be particularly excited to stay up-to-date with our student offers, which ensure that every penny counts when you book with Sixt.
Where to explore with you car hire in Bristol
Bristol is an exciting city in the United Kingdom, with a history based in heavy industry but an exciting and growing youthful social scene.
Visit the Clifton Suspension bridgeto marvel at the great engineering feat and enjoy great views as well.
Walk around the SS Great Britain to soak up the history on Brunel's iron steamship.
Bristol Shopping Quarter is a massive collection of stores where you will have access to your favourite brands. With over 500 shops in the collection, you will be sure to find a whole host of things to buy.




Other Car Hire Categories in Bristol

Wedding Car Hire Bristol

Minibus Hire Bristol

Van Hire Bristol

Luxury Car Hire Bristol

Long Term Hire Bristol

li.topleft { margin-left:20px; margin-right:20px; float: left; } li.topmiddle { margin-left:30px; margin-right:20px; } li.topright { margin-left:20px; margin-right:20px; float: right; } li.bottomleft { margin-left:90px; margin-right:40px; float: left; } li.bottomright { margin-left:40px; margin-right:100px; float: right; } p.categoryp { text-align:center; font-weight: bold; }