Your Sixt Car Hire Turkey
There is something for everyone from our large and regularly updated fleet. We offer estate cars with plenty of room for five-persona families and luggage as well. For smaller groups we have various luxury saloon models, while our 4x4 hire is perfect for crossing tough terrain. Browse our full vehicle fleet guide to see everything we have to offer. We also offer an attractive range of extras: families may choose to have their vehicle to be equipped with child car seats, whilst those travelling in unfamiliar areas may opt for a Sat Nav. We are also happy to fit bike racks and roof racks to your car for help transporting oversized luggage or sports equipement. For customers embarking on a long road trip perhaps add additional drivers to your booking, or add our unlimited mileage option. We are also happy to accomodate drivers under 25 with our specially tailored insurance packages for your car hire in Turkey.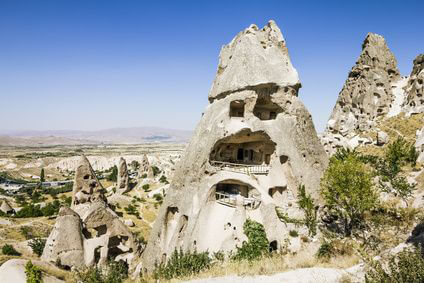 Driving Your Car Hire in Turkey
When driving abroad, often the rules of the road can be different from those of your home country. When driving in Turkey, here are some of the regulations you need to be aware of:
Driving is on the right
Dipped headlights must be used in the day if the visibility is poor
Seatbelts are mandatory
Using a mobile phone while driving is illegal
Sixt would like you to stay safe on the roads when driving one of our vehicles in Turkey so please be sure to familiarise yourself with the driving regulations before travelling.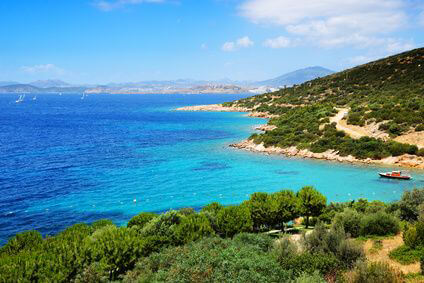 Travelling Around Turkey in Your Car Rental
Car hire in Turkey is the best way to see the many incredible sights the country has to offer. As the meeting point of two continents and two vastly different cultures, there is no end to the possibilities of things to do. Visit the world famous Hagia Sophia in Istanbul and looking at the border between Asia and Europe. Drive out to Cappadocia where you can take the once-in-a-liftime sunset balloon ride over the honeycombed hills and boulders of your surroundings. Visit the stunning ancient ruins at Hattusha and get a sense of the long history that this region is steeped in. Similarly, the excavations at Ephesus chart the development of Classical Greek civilization throught to the Roman empire and the spread of Christianity. Of course, if you are visiting with the family why not take the children to the Atlantis Waterpark in Marmaris where you can escape Turkeys heat in a relaxing and fun environment. Using public transport can often be time consuming and inconvenient, so choosing a rental vehicle can help you to make the most of your time. Sixt look forward to offering you a quality car hire in Turkey and look forward to welcoming you to the country.