Bern Airport Car Hire, Switzerland
Sixt car rental, Bern Airport (BRN) in Switzerland offer an excellent range of rent a car services. The airport is located in the town of Belp and is sometimes known as Bern-Belp Airport. Serving the city of Bern and its surrounding areas, it has excellent connections to European route E4 and the autobahn network. This makes Belp a perfect starting point for road travel to southern Switzerland, Italy and beyond. Sixt car hire services at Bern Airport provide a wide selection of economy car rental options. From SUVs to sports cars you can be sure of finding a cheap car hire option that suits your requirements.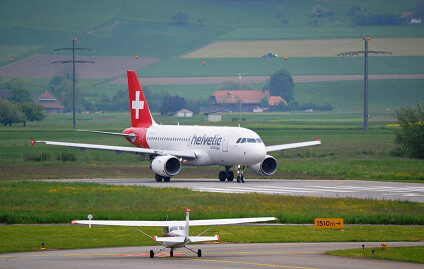 Copyright: Bern Airport
Bern Airport Location and Facilities
The town of Belp is located about 4km south-east of Bern city centre. With flights to many large European cities, Bern Airport has all the facilities you would expect from a major international hub including a hotel and a good selection of restaurants, cafés and bars. Travellers to Bern will find the Sixt car hire desk in the airport terminal near to the check-in desks. The desk is open on Monday to Friday from 10:00 to 12:00 and from 16:00 to 19:00. A meet and greet service is available and 24 hour drop-off and pick-up can be arranged.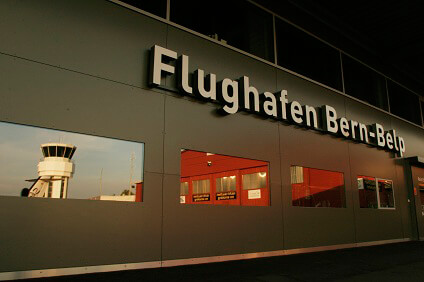 Copyright: Bern Airport
Historic City of Bern
Although Bern is the capital of Switzerland it is far from being its most populous city. Renowned for its culture and entertainment, the pace of life in Bern is very relaxed. The medieval 'Old City', a UNESCO World Heritage Site since 1983, is home to many of Bern's main attractions. These include the Zytglogge tower, a clock tower dating back to the 12th century, and the Münster or Cathedral, a Gothic masterpiece that towers above the city. What's more, seeing the city by car is made easier by the large number of free car parks available close to the major attractions.