Renting a Car in Bern, Switzerland, with Sixt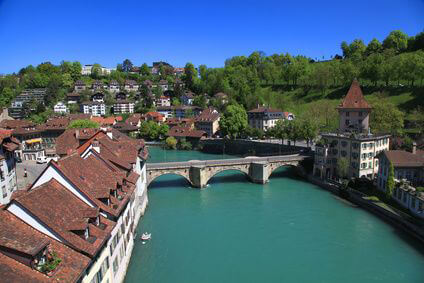 Drivers booking car hire in Bern can choose from two great rental branches run by Sixt. For fly and drive car rentals, the Bern Airport branch is ideally situated, with a rent a car desk near to the airport check in area. It is possible to book your rental cars in advance and pick them up 24 hours a day. The airport is in the town of Belp, to the south-east of the city centre, and near the major E4 route. The other branch is in the city of Bern, on the Seftigenstrasse. Cheap car deals are available at both outlets, with a fleet of new luxury vehicles to suit you, whether you are seeking a 4x4, van, convertible or sports car. The mountainous terrain in Switzerland is especially suited to off-roaders, and there are special deals available for this type of car rental in Bern. LDW insurance can be arranged, and there are options to include additional drivers and motorists under 25. Unlimited mileage is also available if you intend to do a lot of driving.
Where to Travel with Car Hire in Bern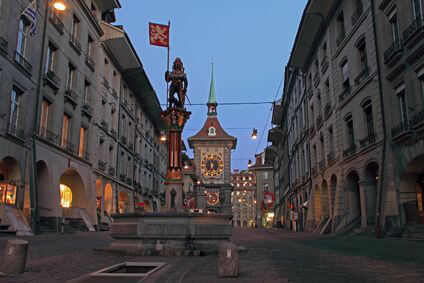 The historic city of Bern is full of fascinating buildings, and the old town area is recognised as a world heritage site. One of the most striking sights here is the medieval clock tower, complete with moving gilded figures. Equally famous is the bear pit, where the animals, which are the city's symbols, have been kept since the 16th century. However, the bears now also live in a bear park, so that they have a more natural setting. As well as all its ancient buildings, the city centre also has one of Europe's longest covered shopping promenades. The Aare is a river in the city well worth visiting. Arranging car rental in Bern will also mean many road trip options, including visiting its sister city, Fribourg. It has a well-preserved medieval centre and a museum of marionettes. Travelling between the two cities takes less than half an hour. Arrange your car hire in Bern with Sixt and get ready for a visit to remember.