Sixt Car Rental in Portugal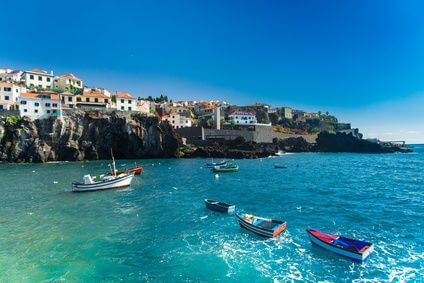 At Sixt we know that every driver is different. The cars in our range are selected so that each customer will be able match with their ideal vehicle. Sixt car hire Portugal also offers convertibles, 4x4s, luxury cars and even vans at a number of convenient locations. Extra features can be added to your car rental package, such as cover for additional drivers if you'd like to take it in turns behind the wheel and unlimited mileage so have the freedom to go long distance. Select your desired add-ons at the point of booking and simply pick them up along with your vehicle.
Driving Tips and Laws in Portugal
We've put together the main driving rules in Portugal for you to double check before embarking on your adventure.
In Portugal cars drive on the right hand side of the road
It is obligatory to wear a seatbelt at all times.
There are three speed limits to adhere to in Portugal: 30mph (50kmph) in built-up areas, 54mph (90kmph) or in rural and 72mph (120kmph) when driving on motorways.
Always carry a form of photographic ID when travelling in Portugal.
All drivers must be over 19 years of age and have held their license for at least 1 year.
Enjoy your drive in Portugal and most of all stay safe!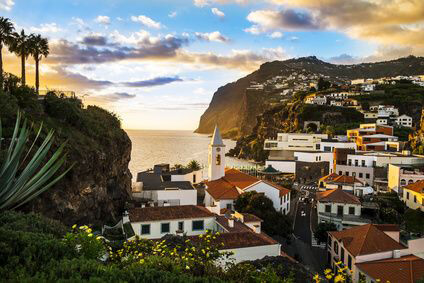 What to see with your Sixt Car Hire in Portugal
Driving a car hire in Portugal is easy and stress-free, especially when you opt for Sixt rent a car. The roads and motorways are generally in very good condition thanks to an extensive road-building program in recent decades. Most of the main roads in Portugal are to be found on the eastern side of the country, linking the main coastal cities that are ready for you to discover. If you are picking up your Sixt car rental in Lisbon, you can either take the A2 motorway south to the Faro in the Algarve, or take the A1 motorway to Porto and the north of Portugal. Bear in mind that a number of roads in Portugal require a toll fee, so check before you travel to make sure you have enough spare change to pay! Sixt is looking forward to being your car hire provider and handing you the keys to your high quality vehicle in Portugal.