Car hire in Barbados with Sixt
The stunning natural beauty of Barbados is best admired with a car rental. To make sure your trip is your top priority, we've taken care of all eventualities for your car hire in Barbados. Our carefully selected range of modern vehicles from our extensive fleet are catered to suit all budgets and travel types. Browse through our selection of family size estates and saloons, luxury convertibles and rugged 4x4s suited to tackling off-roading. To optimise your car hire deal, we provide a whole host of extras like child seats to keep the little ones safe, Sat Navs so you can navigate like a local and unlimited mileage for long-distance journeys. Whichever options you require can be booked swiftly online or via phone with one of our helpful representatives. Rent a car with Sixt to make your trip that much easier, smoother and convenient.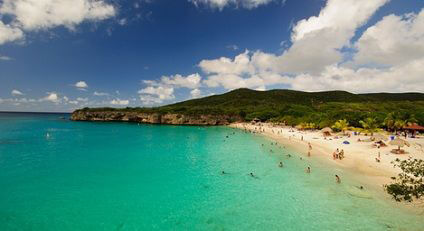 Top Driving Tips for Barbados
When driving abroad there are usually some local rules to keep in mind. Barbados is no exception so we've put together some handy tips to prepare you for the rules of the road.
You must drive on the left side of the road.
To rent a car in Barbados you need to be 21 years of age or over.
Seatbelts are mandatory.
Children under 5 must have an appropriate child seat.
Keep in mind speed limits are signposted in kilometres per hour as opposed to miles per hour. We've converted the key limits here for your reference. The maximum limit on highways is 50mph, in rural areas 35 mph and in cities 25mph.
Have fun on the road and most important of all stay safe!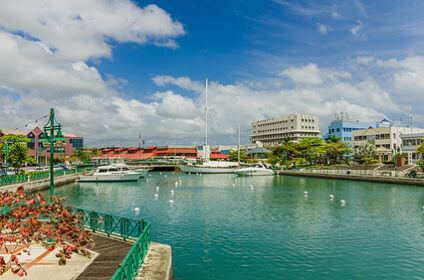 See the Sights of Barbados with a Car Hire from Sixt
Our main branch in Barbados is located conveniently at the capital Bridgetown's airport, so your car rental is immediately accessible on your arrival. Bridgetown is not far away in your car hire from Sixt so all the duty-free shops, dining spots and hotels of this commercial centre are right at your feet. Windsurfers and holiday makers alike flock to Crane beach's pink coral sands to enjoy the sublime environs and water sport activities. A cruise down the coast leads you to Calisle Bay for more sunbathing action where historically there were merchant vessels docked in its natural arc. More natural beauty awaits at Harrison's Cave, only a speedy 20 minute drive north from Bridgetown, that features streams, cascades, waterfalls and deep pools. If less rustic nature is more to your taste, the Andromeda Botanic Gardens is a quick drive over to the other side of the Island. Its scenic location overlooking the Atlantic ocean is equally as stunning as the collection inside, famous for its breadfruit trees and rare species of palms. Barbados is rich in cultural history for its petite size and each highlight is within reach with your car hire from Sixt. Take a tour around the Nidhe Israel Synagogue, one of the oldest synagogues in the western hemisphere and visit the Barbados Museum and Historical Society to peruse the 500,000 artefacts gathered there. Barbados really has something for everyone and car hire is essential to join the dots between each beauty spot in its Island setting.