Sixt car hire in Melbourne
Our Service | Traffic Information | Sixt Tip | Sightseeing Destinations | Business Destinations | Rental FAQs
Both of our car hire in Melbourne branches are listed on the location menu. The right-hand arrows expand the sections to reveal their fleet details and opening hours. The grey right-hand tab at the top of the menu opens a map giving an overview of where our offices in Melbourne are located. At Melbourne Airport our desk is open until late in the evening to fit conveniently in with your travel plans. An online price comparison shows how affordable it is to hire a car in Melbourne with us while we make our reservation systems straightforward. Simply use the booking hotline or download the Sixt Android or iOS apps for your mobile devices. Your chosen category of car hire in Melbourne is guaranteed but we cannot do the same for specific models. Whether you need your rental vehicle for just one hour, a weekend break or longer you are sure of a warm welcome when you arrive.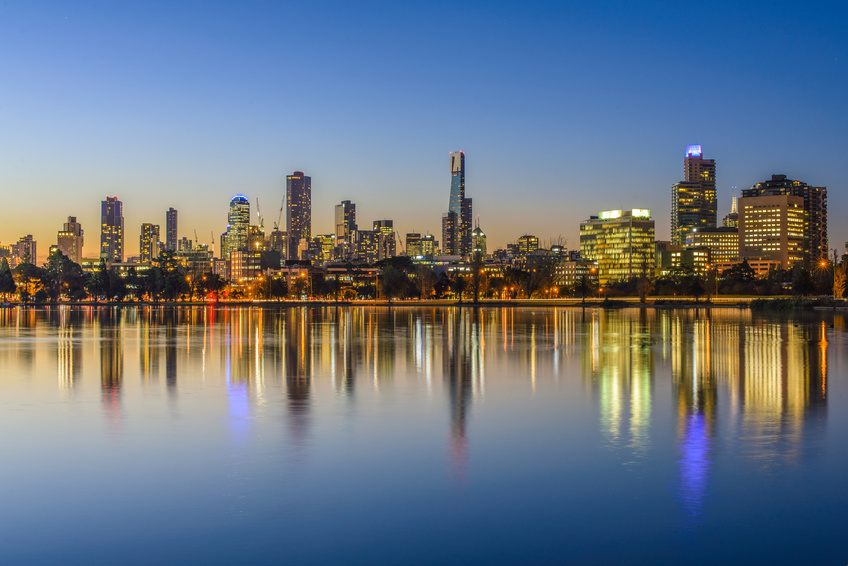 Our premium Melbourne fleet of compact saloons and family-sized estate cars is ideal for exploring the city streets and surrounding areas or for enjoying the stunning scenery of the Great Ocean Road. Each of our rental cars is from a well-known and trusted name such as BMW, Audi, Mercedes-Benz and Jaguar. We also have a range of vehicles adapted for users with different mobility needs. Enhance your driving experience in Melbourne by choosing from our affordable range of extras that includes Sat Navs for city navigating and child seats for younger family members. We always have special offers on unlimited mileage and extra insurance packages and are happy to welcome additional drivers and younger drivers under 25.
On arrival at Melbourne Airport a courtesy shuttle bus will take you to our car rental office. Once you have collected your car hire the airport is around 50 minutes drive on the M2 motorway from the centre of Melbourne. Our city centre branch is located in the car rentals area of Melbourne Central Railway Station on La Trobe Street.
While driving around Melbourne is generally straightforward the presence of a large tramline network means intersections and turning left or right have to be approached with caution. Look out for pedestrians getting on and off trams. Once away from the city, roads are well-maintained and easy to drive although many are toll-operated.
Melbourne has a generous number of parking spaces right across the city with metered street parking in shopping and tourist areas as well as over one hundred supervised multistory and underground parks. Hourly or daily parking rates are very competitive.
Start your visit to Melbourne by taking a drive around the city's main districts. The old city centre and docks area are bustling with life while Southbank is known for its theatres and nightlife. Head to the Port Melbourne and Albert Park areas of South Melbourne for a glimpse into the city's history while for relaxing days in the sun there are beautiful beaches at St Kilda. The gracious colonial-era architecture of Flinders Street Railway Station is one of Melbourne's landmarks while the Immigration Museum close to the station gives you a poignant look back at Australia's early settlers. Younger visitors always enjoy a visit to Melbourne Zoo and the historic Luna Park with its thrilling roller coasters and attractions.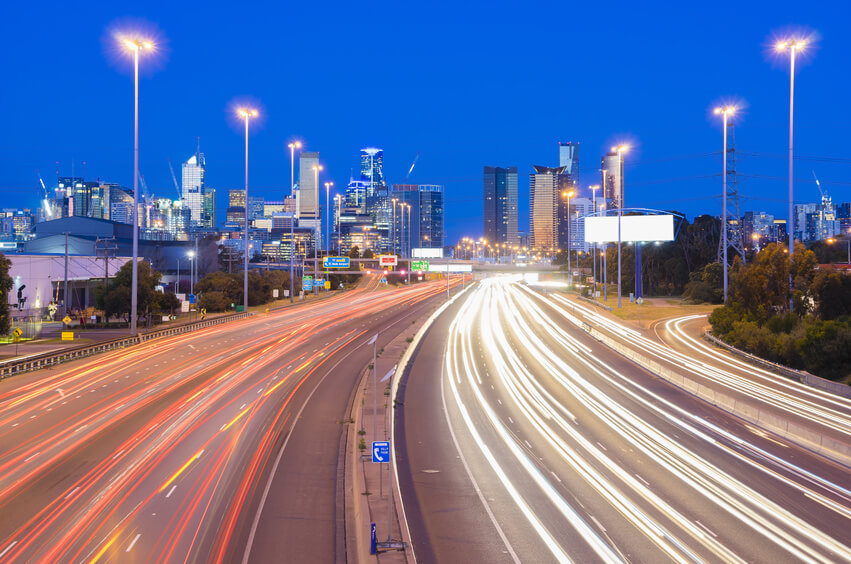 Melbourne: Where good Neighbours become good friends
The streets and sunny climate of Melbourne are instantly recognisable for their daily appearance on the popular soap opera, Neighbours. Follow the history and plots of this iconic show from its early days of Charlene and Scott in 1985 to the present day by taking an excursion to Ramsay Street. Go on a weekday and during gaps in filming you can meet your favourite stars and have your photograph taken with them. Weekend excursions, when filming has stopped, take you right behind the scenes. Ramsey Street is actually Pin Oak Court in the Vermont suburb of Melbourne while interior scenes are filmed at the Global Television Complex in Nunawading. Both are an easy drive from the city centre.
Sightseeing Destinations back to top
Werribee Park at Wyndham is a great day out for the whole family where a stately mansion and its beautiful gardens full of open-air sculptures can be explored. Your children will love Victoria's Open Range Zoo where animals from Africa, Asia, North America and Australia roam free across the park's grasslands.
Distances to Werribee Park
From Melbourne Airport: 26.5 miles, about 35 minutes
From our Melbourne City branch: 21.5 miles, about 35 minutes
No visitor to Melbourne should miss seeing the fantastic Penguin Parade at Summerland Beach on Phillip Island. Every evening at sunset you can settle down to watch hundreds of little penguins waddle back from feeding in the sea to their nests. Seals and koalas can also be seen on Phillip Island.
Distances to Phillip Island
From Melbourne Airport: 103 miles, about 2 hours
From our Melbourne City branch: 88 miles, about 1 hour 45 minutes
For a day's sunbathing or surfing take the drive to Brighton Beach. Colourful bathing huts line sandy beaches and when the waves get up the surfing is excellent. The town of Brighton itself is known for its Victorian-era architecture, art galleries and restaurants.
Distances to Brighton Beach
From Melbourne Airport: 25.5 miles, about 45 minutes
From our Melbourne City branch: 9 miles, about 30 minutes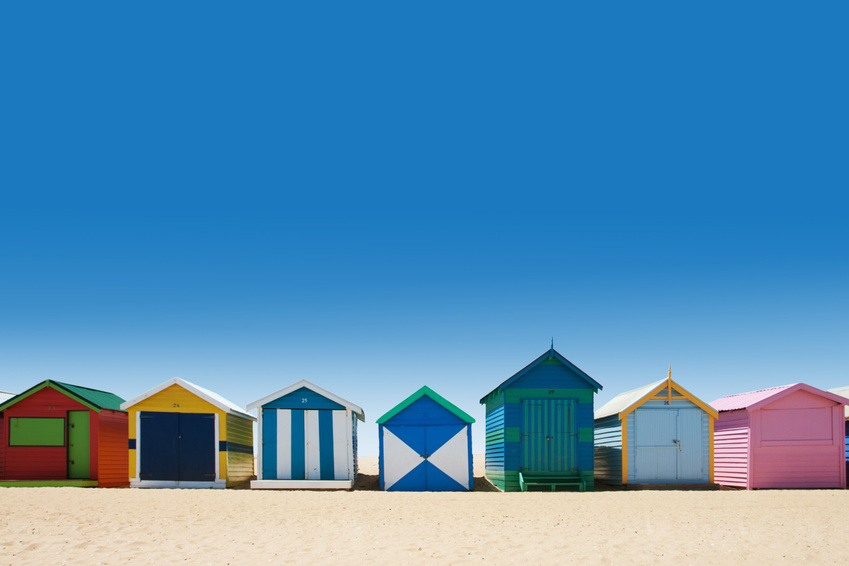 Melbourne became a wealthy and populous city on the back of the Gold Rush of the mid-19th century. Today its economy and business are widely diversified and range from finance, research and information technology to the Australian headquarters of many global companies such as Boeing, Cadbury and Sigma Pharmaceuticals. Tourism is also an important sector. The Melbourne Exhibition and Convention Centre is a huge new venue created as part of the multi-billion Docklands and Yarra River development. It is home to both domestic and international conferences, conventions, trade shows, exhibitions and live performances.
Distances to the Melbourne Exhibition and Convention Centre
From Melbourne Airport: 16.5 miles, about 25 minutes
From our Melbourne City branch: 1 mile, about 9 minutes
Rental FAQs
Below are the quick answers to some of our most frequently asked questions. Please be reminded that every country has slightly different rules and regulations, so for the most specific and detailed information pertaining to your desired rental please visit our rental information page.
Can I hire a certain car model? If I'm not happy with my vehicle can I change it?
Do I have to pay a security deposit?
Which documents are needed to pick up the rental car?
What do the various insurance options cover?
Can I rent the car at one place and drop it off at another station?
Can I change my booking and do I have to pay a cancellation fee?
Does Sixt deliver rental cars?
Can I cross borders with my rental car?
What is Sixt's refuelling policy?